SentinelOne EDR vs OpenEDR®
One in three employees, 33% use their personal computer and laptop to work remotely in the USA; they don't use corporate devices to connect.
Regarding managing and updating enterprise Android devices remotely, only 21% updated immediately, while 48% of updates aren't managed well or on time.
Thereby, endpoint devices are easy targets for cybercriminals. If you want to stop an endpoint attack like ransomware, social engineering, malware, etc., you need to use the most effective EDR solution.
Two popular EDR choices are SentinelOne Endpoint Tool and OpenEDR®. Since you can't get both, you need to compare SentinelOne EDR vs OpenEDR® to find out what works for your organization. Let's continue reading and unlock the details of both EDR tools.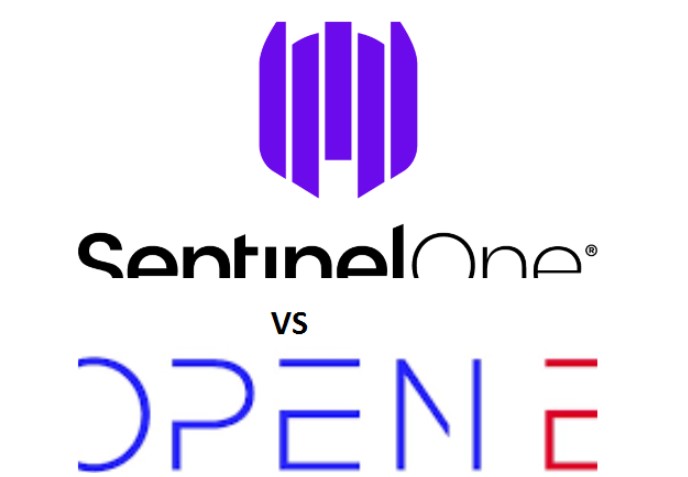 What is SentinelOne EDR?
What does Sentinelone Do – It is an advanced Endpoint protection software that is an excellent threat-hunting solution. It offers real-time visibility into all the endpoints and empowers your team with threat context, correlated insight, and root cause analysis.
What is OpenEDR®?
It is an open-source endpoint protection solution that can help your security team to identify, analyze and prevent threats across all endpoints. It unlocks advanced analytic detection with Mitre ATT&CK. This solution is available to enterprises of every size free of cost. Your SOC team can enjoy visibility into events and attacks through this tool.
SentinelOne EDR vs OpenEDR®- What's the Difference?
Before you decide what EDR tool makes threat hunting and prevention an effortless experience for your enterprise security team, it's good to perform a comparative analysis: SentinelOne EDR vs OpenEDR®. Let's find the main differences between both options:
SentinelOne EDR vs OpenEDR®: Data Retention Period
Regarding historical endpoint data analysis, your team needs to check telemetry data. This insight into past attacks helps you find weak spots and loose ends in your system. And it's how you can prevent similar attacks.
Every tool offers a different data retention period. If you go with OpenEDR®, historical data is available without any time limit. However, Sentinel One lets you access data for up to 14 days, and you need to upgrade this software to extend the limit up to 365 days.
Firewall Learning Mode
Regardless of your chosen solution, you don't need a separate endpoint protection platform EPP. It's because both tools bring many EPP capabilities, such as:
Anti-malware protection,
Machine learning
Whitelisting Apps
Protection against unknown malware
Process isolation
Machine Learning File Analysis
URL Filters
Host Based IPS
Device Control, etc
The main difference between SentinelOne and Open Endpoint protection tools is that the former doesn't have a Firewall learning mode. This mode is essential because it makes the life of security engineers easier; they don't need to deal with complex configuration and control.
FW learning mode automatically sets and tests network traffic rules and ensures that an endpoint doesn't allow traffic from blocked sites or black-listed IP addresses.
Cloud Sandboxing
It is another feature of EPP only offered by OpenEDR®, and you don't get it in Sentinel. Whenever an endpoint gets some suspicious file or traffic, the software will run and scan it in a separate virtual environment while keeping the complete enterprise network intact. Certainly, sandboxing is one of the safest ways to stop malicious attacks network-wide.
Telemetry Endpoint Data
Your security analyst wants to monitor all the activities and data on endpoints to perform deep threat analysis with the intelligence tool of EDR. Both solutions offer main EDR observation features, such as
Interprocess Memory Access
Windows/WinEvent Hook
Device Driver Installations
File Access/Modification/Deletion
Registry Access/Modification/Deletion
Network Connection
However, when it comes to monitoring URLs and DNS on your endpoints, you need to go with the OpenEDR® solution, and the SentinelOne Endpoint protection tool doesn't offer this feature.
Threat Intelligence and Analysis
An endpoint security tool allows your team to perform deep threat analysis and intelligence. It offers visibility across all the activities and behavior, so your organization can separate malicious behavior from regular ones.
Opting for the Open Endpoint tool means getting support for matching against private IOC- Indicator of Compromise. You don't get it in SentinelOne endpoint protection, though.
This evidence helps your team understand that a breach has happened. This assurance allows them to take preventive measures on time.
Open-source threat intelligence feeds allow your team to monitor threats and plan the risk management strategy without further ado.
SentinelOne EDR vs OpenEDR®: Which One is the Best?
A comparative analysis of SentinelOne Endpoint tool vs OpenEDR® shows that they are comprehensive Endpoint protection solutions for your enterprise. Whether you want to stop known or unknown threats, the software comes to help your organization to a great extent. Now the question is what you should choose. If it's your first time going with a cybersecurity solution, you should plan a demo to understand better what solution works for your environment. Organizations with limited budgets should go with OpenEDR® as it is available free of cost.