Remote work culture is prevalent everywhere. Business people traveling around the globe and remote employee access an enterprise network from anywhere around. This work flexibility leads to rising cyber threat cases for businesses of every scale and size. The best way to protect your endpoint is to rely on Endpoint Detection and Response system. If you wonder whether this solution helps you prevent endpoint attacks, continue reading, as EDR explained in detail below.
What is EDR Explained?
It is an enterprise endpoint security software that continuously monitors all endpoints and collects data to detect, prevent, and respond to malicious activities on business connections. This software enables your security team to detect known and unknown threats rapidly. It empowers them with manual and automated threat response against all cyber threats.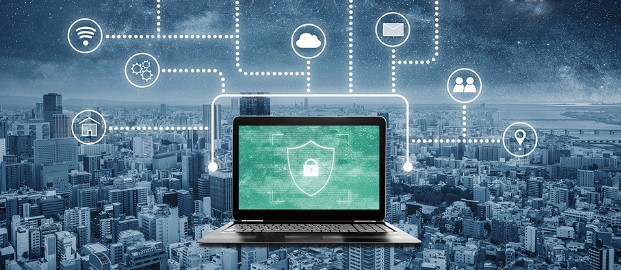 EDR Explained – How Does This Endpoint Security Solution Works?
If you install the Open EDR® agent on your endpoints, this software starts monitoring all the endpoints, such as computers, laptops, workstations, IoT devices, and other machines on your enterprise network.
The purpose of monitoring to is to detect malicious activities. When remote workers or employees travel often, they use Public Wi-Fi and personal devices to connect with your network. Cybercriminals can get unauthorized access to your employee's ID and password. They may use USB devices to inject the system with malware files. Once Open EDR® protects your device, the system will readily notice unusual activity, behavior, or malware.
Signature-based detection
This software is designed with a signature-based detection tool, like an anti-malware or antivirus program. It keeps a database of all known malware and viruses. So, when it finds some suspicious activity or file, it readily quarantines that compromised device and then compares the code and the file data with the existing threat database. If the code matches, it stops the attack and is how your following organization's endpoint stays secured against known threats.
ML/AI & Analysis Capabilities of EDR Explained
Today, advanced EDR Solutions like Open EDR® are integrated with state-of-the-art technologies such as Endpoint behavior Analysis (EBA), Machine learning (ML), and Artificial intelligence (AI) tools.
The benefits of the latest techniques of EDR Explained below:
As you know, signature-based detection allows you to identify and prevent known malware. But what about unknown malware?
Cybercriminals know that organizations use signature-based detection to safeguard endpoints against known viruses. Thereby, they plan an attack with some new variants of malware.
According to Dataprot statistics, 560,000 new pieces of malware are detected daily.
It would help to have an endpoint security solution that can handle not-so-common or new malware. It's where these technologies of EDR come in handy.
The combination of behavior analysis and ML/AI tools readily analyze the behavior of user activity and data on the endpoints. No matter how brand new malware is, its behavior is always unusual. For example, some malware starts downloading or uploading at high speed; others encrypt or decrypt files, export data from one infected device to remote locations, etc.
Thanks to advanced techniques of EDR, when this tool detects unusual behavior or malicious file, it quickly sends alerts to the IT admin. And it's not the only response an Open EDR® initiates. It goes beyond that.
Another response generated by EDR is quite powerful. It automatically separates an infected endpoint and runs its file in the sandbox virtual environment. The purpose of quarantining a compromised device is to give your security team some time to analyze files manually.
3 Key Features of an EDR Explained – How EDR Works
The advanced capabilities of EDR Explained finally above. And now you know that this Endpoint security tool effectively detects and stops known and unknown threats. Let's continue reading and uncover the key features of an EDR.
Threat Detection
An endpoint detection and response system monitors activities and data across all endpoints. Many advanced EDR solutions come with threat intelligence systems. With this tool's presence, your team doesn't have to spend hours in threat hunting. They can analyze endpoint telemetry data and use this tool to identify threats.
Threat Investigation
Another feature that makes this tool super effective for your organization is in-depth investigation. It offers visibility into essential data, which is the most crucial thing for detailed analysis. All the data is collected at one single dashboard. Your team can review the data and run some queries to understand a threat actor and vector better.
Threat Response
EDR is far better than legacy security systems, especially antivirus. This endpoint security tool makes it easy for your team to respond effectively to threats. It sends them alerts so they can handle the threat investigation while it automatically sandboxes malicious files so they won't cause any further harm.
EDR Explained – Final Thoughts
After reading this detailed explanation of Endpoint security solution, your organization can clearly understand how this solution helps deal with ever-increasing cyber threats. If you want to avoid ransomware and the cost of a data breach, Open EDR® is there to assist your in-house security team.
See Also
Sentinelone EDR Vs Open EDR
Definition of EDR
What is EDR
EDR Software