There has been a drastic increase in the EDR solutions market in recent years, and this trend will not stop. It has replaced older antivirus providing improbable solutions. EDR is not only a solution for large enterprises; it is now accessible and affordable for everyone. Multiple benefits come when acquiring EDR solutions for your business. But numerous times, people get confused or purchase the wrong EDR security. This is why, in this article, we will tell you about the critical things you must remember when buying an EDR solution.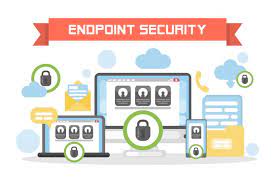 What is Agentless EDR Security?
Endpoint Detection and Response, or EDR, is a security technology that detects and reacts to adversary activity on endpoint devices like servers, laptops, and mobile phones. This solution is intrinsic as it provides real-time visibility into the activities allowing the security team to quickly interpret and take stern action against threats when someone evades the safety controls. These days cyber attacks are becoming increasingly groundbreaking, reducing the impact of antivirus and firewalls. EDR solutions provide answers to these advanced threats.
What are the points to remember when buying Next Gen EDR Solutions?
Here are a few points you must remember while looking for EDR security. 
Assimilate with other security platforms.  
When purchasing EDR Solutions, consider it compatible with your current security systems. It is one of the essential points to consider since it will reduce your workload and ultimately increase the efficiency of your IT security team. Not only this, but you must also regard that it assimilates with other security systems that track and mitigate a cyber attack. 
Next-Gen peculiarity detection 
To detect new eccentric behaviors that indicate potential threats, an EDR tool should evolve with the threat landscape. You must consider that when purchasing an EDR security, it is leveraging next-gen technologies like machine learning and artificial intelligence analysis, enabling EDR to sort through enormous amounts of data in real time. It can readily detect security incidents before damage is incurred. So, consider next-gen peculiarity detection while purchasing an EDR solution.
Agentless EDR vs. Agent EDR
Generally, the agent of an EDR solution is the software component installed on every endpoint. If it does not contain an agent, there will be no issue in installing it on the network. Having an agent installed directly on the endpoint allows it to capture more data on user activity. In contrast, an agentless EDR solution can be deployed quickly and used on endpoints that can't be monitored with an agent. 
Cloud support
Cloud support and its extent are essential factors to consider when choosing an EDR solution. It's been seen that multiple enterprise EDR markets are delivered by the cloud already. And this doesn't mean that EDR solutions can protect all your cloud systems, as EDR is primarily challenging to install on the cloud. It means you may need additional protection for specific cloud applications. Cloud-based EDR tools are numerous, but they might not be able to perform in the cloud.
Frequent system updates 
It is one of the necessary points to consider when purchasing EDR solutions. As you know, fraudsters follow new tactics and techniques to rupture security systems. It means that the EDR system needs to update; if not continuously, it will become obsolete and vulnerable to advanced threats. Therefore, ensure that while purchasing EDR security, it responds to threats and provides frequent updates. Besides this, you also need to consider how much of your IT security team's time will be spent managing and installing these updates. 
System support 
As you know, endpoints are generally impossible to install with the agents. It is because the EDR solution does not support the operating system. This is likely the better solution if you can limit this problem by choosing a solution compatible with multiple operating systems. 
Generally, it's been seen that EDR solutions have some operating systems they don't support. Your chosen EDR provider may not support endpoints on your network that run unsupported operating systems.
Having a vendor support
One of the most important factors to consider is this. It really revolves around trust, but certain things are there that you shouldn't ignore. What if your EDR solution is compromised? Will the dealer charge you for reaction services? You must understand the level of support you will receive from the vendor and then only make the final decision. 
Best EDR Solutions – Final Words! 
Cyber Crimes are increasing at an alarming rate, and the current antivirus in the systems is ineffective in eliminating the risk. For this, EDR solutions have been in the market, helping multiple businesses to eradicate the threat. It's been seen that people find it challenging to find the right EDR security. For them, we have mentioned points. 
It is necessary for you that when you are purchasing this, you follow all the points that we have mentioned above. 
You must consult Open EDR for the same if you want to purchase the EDR solutions. They have helped multiple businesses to mitigate the risk. You must get in touch with them through their website https://www.openedr.com. 
Related Resources:
EDR Products