Ransomware and zero-day threats are rising day by day. Threat actors won't mind invading your endpoints regardless of what your business size is, So, there is a need to employ advanced EDR products and prevent these threats, which often lead to system damage and financial loss.
Best EDR Products
Although tons of Endpoint protection solutions are available in the market, I would like to share three EDR solutions, which are making a great buzz on the internet nowadays. So, let's continue reading and exploring them one by one.
1. EDR Products: OpenEDR®
Do you need complete protection against internal and external threats then you should open a free EDR Solution known as OpenEDR®. It combines multiple advanced technologies in a unified platform so that your organization can improve its security posture without moving back and forth onto multiple security options.Main Benefits of OpenEDR® Solution Here are some advantages your organization gets from this tool.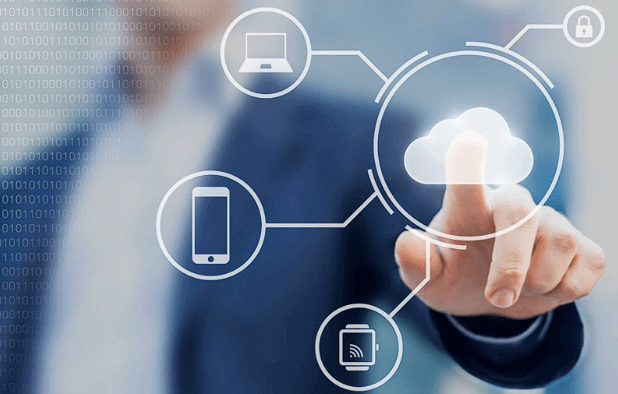 Intuitive GUI: Its user interface is easy to use. Your team can switch between different modules effortlessly. Your team can easily do rule-based settings by making the most of preset policies. IT Administrators can set granular access rights and privileges by using its security rule interface.
Manage Resources: Your system won't get overwhelmed as you can manage resources and set an operational threshold for network usage, storage, RAM, and CPU. As soon as a user crosses this threshold, this tool will readily send an email alert to the IT admin.
Advanced Control: Your team enjoys advanced control over all endpoints. They can follow the alerts and initiate remediation of issues.
Key Features of OpenEDR® Security Products Let's uncover the main features of this one of the most reliable EDR products.
Antivirus Protection: This tool can detect, isolate, and prevent malicious files automatically. So, this proactive antivirus engine lets you deal with viruses, worms, trojans, and other malware effortlessly. Your team can schedule scans or go with on-demand capabilities.
Auto-Sandboxing: If a process is malicious or unknown, it is readily run in the sandbox to prevent ransomware and other attacks.
Behavior Analysis: OpenEDR® perform behavior analysis on collected data from endpoints. If readily
send alerts about harmful files.
2. EDR Products: Carbon Black EDR
When you are looking for some EDR products that protect your enterprises against advanced security threats, then you should consider investing in Carbon Black EDR. This endpoint security solution can help you block and stop malware, ransomware, and zero-day threats by employing state-of-the-art advanced behavior analysis and machine learning techniques. The Main advantage of Carbon Black Advanced EDR CB EDR security products unlock the following benefits for enterprise users.
Maintain Compliance: Do you want to comply with industry frameworks such as FISMA, HIPPA, PCI-DSS, and SOX? In that case, this software could be an ultimate help.
On-Site Data Recovery: Carbon Black users can recover all the endpoints data upon attack, regardless they are online or offline.
Work From The Cloud: It is a lightweight agent that runs in the background and scans files against malware. Your team can control multiple endpoints from a single dashboard. And the best part is it is accessible from the cloud.
Key Features of Carbon Black EDR Security Products Here are the main capabilities of this EDR software.
Central Whitelist: This EDR tool operates with a database of whitelisted software. It won't let any application or software take over your entire network unless it's fully analyzed by an expert.
Continuous Monitoring: Threat actors won't sneak by when you have this EDR solution installed in your enterprise. The reason is that this stool offers continuous monitoring and alerts.
Visualization Chains: The security analyst of your organization can visualize a complete chain of events to understand how, when, and why your endpoint got attacked. This detailed insight helps you prevent future attacks.
3. EDR Products: ESET Endpoint Security
It is one of the most sophisticated EDR products in the market. It is ideal for businesses of every scale and size. You can stay on top of known and unknown threats through this advanced software that unlocks different features such as two-factor authentication, threat protection and intelligence, server security, encryption, and much more. Main benefits of ESET Best EDR Products Here are some advantages you get by using this EDR tool.
Save Money: The cost of cyber threats is increasing day by day. With the mean of ESET EDR security products, you can neutralize

and prevent threats to avoid financial loss.

Prevent Data Breaches: This software can lock down theft vectors and attacks by isolating endpoints, it's how you prevent a data breach.
Key Features of ESET Endpoint Protection and Response Security Products The following are the main capabilities of this software:
Protect Against Ransomware: You can overcome the challenge of a ransomware attack on your organization through this EDR software. It protects your endpoint from encryption-based attacks.
ESET Management Server: Your team can manage all the endpoints from a single pane of glass. It's easy to deploy software.
Machine Learning: It can automatically detect and respond to known and unknown threats through a sophisticated machine learning endpoint solution.
Wrap-up: Top EDR Products
When you compare different EDR products, please keep in mind your organization's requirements and existing security solutions. Because every software isn't meant for your enterprise. Besides, compatibility is always a big thing to consider before getting any tool. See Also EDR Vs XDR Endpoint Detection and Response EDR Software