How EDR Works?
Is your company's endpoint security a constant source of anxiety for you? With the increasing sophistication of cyber-attacks in today's connected world, solid defenses are a necessity. Platforms for Endpoint Detection and Response (define EDR) are useful in this situation. But how can you pick the best one for your business when there are so many to select from? Don't worry; we've got you covered. This article will provide a comprehensive look into EDR systems and the criteria you should use to select one. Fasten your seatbelts because we're going on an adventure to find an EDR solution that works for your specific cybersecurity requirements.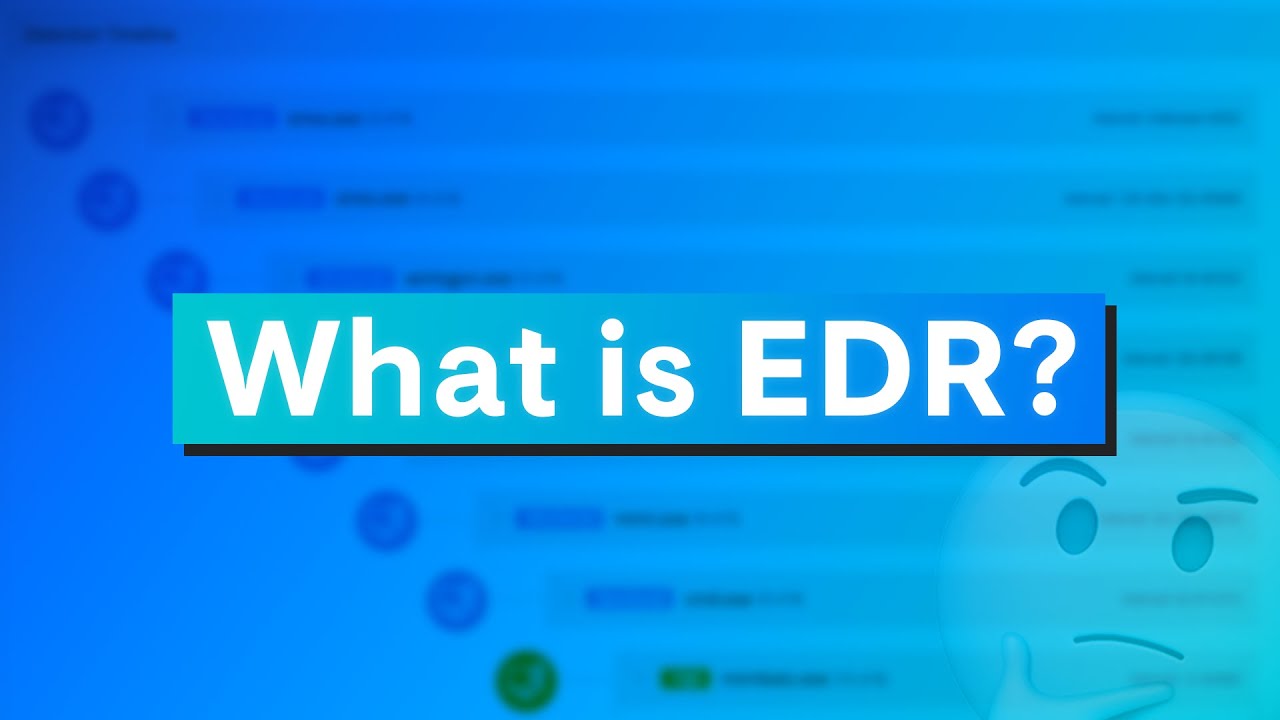 Key Factors to Consider When Choosing an EDR Platform
Selecting the best Endpoint Detection and Response (define EDR) platform for your business requires careful thought and planning. All of these considerations might help you zero in on a system that will work well for your business.
The define EDR platform's scalability should be one of your top priorities. When selecting a platform, it is vital to make sure it can scale with your business and support more users and devices. This necessitates thinking about not only the existing number of nodes but also their expected increase over time.
The degree of compatibility with your current security infrastructure is another consideration. The best EDR platforms are those that work in tandem with other security solutions, such as SIEM (Security Information and Event Management), threat intelligence feeds, and vulnerability management instruments. Sharing information amongst these systems is essential for a comprehensive approach to cyber defense.
In addition, testing an EDR platform's detection capacities is crucial. Search for state-of-the-art capabilities, including in-depth analytics on user behaviour, intelligent machine learning functions, and continuous monitoring. By highlighting peculiar patterns of activity that may indicate risks, these features improve the reliability of threat identification.
When choosing an EDR system, it's also essential to think about how intuitive and simple it is to operate. Security teams benefit significantly from an intuitive interface and transparent reporting in order to swiftly respond to alarms and conduct thorough investigations.
Finally, the cost-effectiveness of any potential technology investment, such as an EDR solution, is a crucial factor.
When selecting an Endpoint Detection Response (EDR) platform, businesses can find one that works best for them by weighing the following criteria: scalability; integration capabilities; detection functionality; usability/UX; and cost-effectiveness.
How to Implement an EDR Platform
Using a define EDR platform can greatly boost your organization's cybersecurity capabilities. Launching an EDR system requires careful attention to the following details:
Assess Your Needs:  
The implementation process should not begin until the needs and prerequisites of the organization have been thoroughly evaluated. Look carefully at your current security configuration to identify any holes or weak places that need fixing.
Choose the Right Vendor:  
Selecting the right vendors is crucial for a successful EDR rollout. Locate a vendor who can provide what you need, including the desired features, scalability, ease of use, and support.
Develop a Deployment Plan: 
The success of any rollout depends on a well-planned deployment strategy. Consider your resources (time, money), the compatibility of your existing systems, and the ease with which you can train your users on the new system.
Test in Controlled Environments: 
Before implementing the EDR platform over the entire network, it must be rigorously tested in isolated environments.
Rollout in Phases: 
A quick, all-encompassing EDR platform implementation may leave users and IT personnel feeling bewildered. It's possible that the platform will be released in stages, with an initial emphasis on particularly dangerous areas.
Keep an eye on efficiency: 
Monitoring your EDR system on a regular basis will ensure it continues to function as intended and accurately detects threats once it's live.
If you follow these steps, you'll be able to establish an EDR platform with minimal downtime and maximum benefit for your company.
Conclusion – Define EDR
Choosing an Endpoint Detection and Response (define EDR) system is crucial to a business's cyber defense. You may select the best EDR platform for your needs by learning about the available choices, taking into account crucial factors at each stage of the selection process, and contrasting and comparing the leading possibilities. Think about the company's available funds, the intricacy of its current infrastructure, and the desired level of automation. Consider the EDR solution's scalability, if it will interact with your existing security solutions, the vendor's dependability, and the quality of their customer service.
Don't forget that there is no such thing as a flawless define EDR program for everyone. Do your homework thoroughly before settling on anything major. Get a feel for how well things function in your environment by taking advantage of any samples or demonstrations the vendor may offer. A certain method to improve security is to take the time upfront to select an EDR platform that can scale with your company's needs.  
Related Resources: