Cyber threats are continuously evolving. Today, attackers employ highly sophisticated tools to bypass conventional security measures. So, it's critical to use a system that automatically protects a business's end users, IT assets, and endpoint devices against malware and ransomware. An EDR solution does exactly this.
It monitors and stores endpoint-system-level behaviors and uses data analytics tactics. This allows it to detect dubious system behavior, block potentially harmful activities, and offer effective remediation suggestions.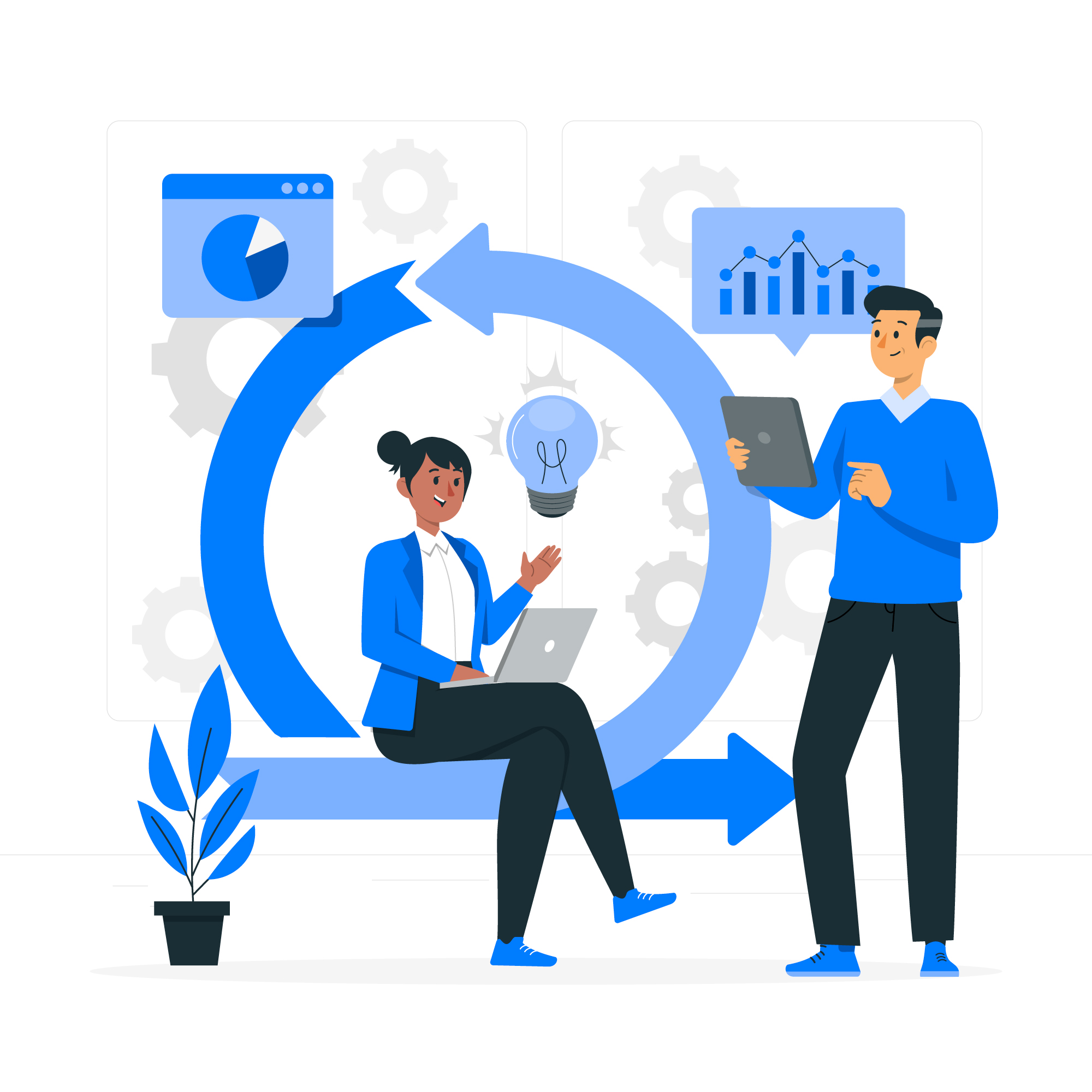 EDR solutions are efficient in detecting security incidents, containing those incidents, investigating them, and providing mitigation guidance. 
How Does an
EDR Solution
Work?   
The solution imparts complete visibility in real-time into everything occurring at endpoints. The following steps describe its functioning. 
The solution gathers information from applications, services, and operating systems from every endpoint. This is done by the installation of software on each endpoint through indirect means. 

The solution transfers the information gathered to a cloud-based or on-premises centralized location. 

The next stage is matching and analyzing the data. This is achieved by machine learning. The technology creates endpoint processes and user behavior standards. It then scans for any inconsistencies.

If the

EDR solution

detects suspicious activity, it notifies the appropriate personnel. 
Major Capabilities of an
EDR Solution 
The capabilities of various EDR solutions differ. But all share a set of general capabilities or features, such as:
Broad Visibility and Attack Detection
An advanced EDR solution works on rich data. It gathers all data and imparts broad enterprise-level visibility. These solutions leverage AI algorithms and machine learning in order to automate threat detection and notification. They have an immense breadth and precision of threat detection coverage. 
Offers a Complete View of Incidents
EDR security tools and solutions provide a thorough picture of incidents. Besides, they also give comprehensive investigative details. These details streamline investigation as they automatically demonstrate the primary cause, series of events, and threat intelligence information of alerts from sources. 
Organizations can divert their attention to the most crucial matters through custom incident scoring. When you group alerts into a security incident, it reduces individual events to look into by 98%. This, in turn, speeds up incident response.
Robust Prevention of Endpoint Threat 
A reliable EDR solution has powerful endpoint and antivirus security abilities that impedes every attack phase. It can obstruct attacks by blocking malware files or by technique. Thus, with their aid, it's possible to halt even the most sophisticated attacks. 
Minimizes the Attack Surface 
The solution also prevents unauthorized access and loss of data. It does so with capabilities like device control, disk encryption, and host firewall. EDR solutions offer fine-grained access control over firewall policies and USB access. 
EDR Forensics Capability
Attacks often leave forensic proof, which is vital to uncover the kind and amount of data exfiltrated from an organization. If viewing the content of exfiltration files is not possible, you won't get precise information about the scope of the breach. 
EDR tools have EDR forensics capabilities. These help track different threats and surface activities that can be easily missed. The tools and solutions facilitate setting up timelines and detecting affected systems before a breach happens.
The Significance of an EDR Solution for Enterprises   
In the face of a sophisticated cyber threat landscape, EDR solutions have become crucial for organizations. 
Attackers today use intelligent tactics to overcome conventional security arrangements. EDR solution's capability to continuously monitor, detect, and respond helps enterprises shield themselves from threats.

A rise in the remote workforce has increased the attack surface. EDR solutions secure diverse endpoints through central monitoring, which ensures steady security across different devices.

The tools, by automating remediation and threat containment, quicken incident response. It reduces the potential for business disruption by cyberattacks. 

These solutions rapidly find and address security incidents. So, they minimize the dwell time of attackers in a network. This is vital to stall the potential damage. 
How Is an EDR Solution Different From a Traditional Antivirus
An EDR solution complements traditional antivirus and firewall to impart more robust security capabilities. These tools and solutions are equipped with many features and advantages that antivirus programs do not possess. They remediate the activities of malware as they monitor the endpoint behaviors and processes.
On the other hand, an antivirus program only detects and removes a virus. It does not notice the behavior of that virus. The antivirus has less scope than modern EDR solutions. Their purpose is restricted to scanning, identifying, and eliminating viruses and malware.
However, that does not mean an enterprise should stop using an antivirus. A combination of EDR tools and antivirus should be the preferred technology to achieve the best security for your network.
Concluding Words – EDR Solution
Today, IT security experts have a greater need for automated analysis and response that is only provided by EDR solutions. Open EDR is a free, open-source, intelligent endpoint detection and response solution by Xcitium. The solution has robust analytical detection capabilities with Mitre ATT&CK visibility. This leads to event correlation and a real-time analysis of the source of threat activities and behavior. Every cybersecurity expert can access this cutting-edge endpoint telemetry platform for their organization. Learn more by visiting Open EDR today. 
Related Resources:
EDR Explained