Organizational endpoints are favorite and easy targets of cybercriminals. So, to protect them, you must choose the best Endpoint security solutions. Since many EDR vendors are out there, choosing the right one is always overwhelming.
Top 4 EDR Vendors – Endpoint Security Vendors
You can't spend hours and weeks in research. So, why don't you save time and choose from these Top-rated four Solutions? Let's get started.
1. OpenEDR®, one of the best EDR Vendors
It is one of the most reliable EDR vendors you can have your hands on. The best thing about this solution is that it is free of cost. Your team can make the most of its analytics capabilities.
Identifying the root cause of threat activity and monitoring the endpoint's behavior in real-time is easy. All kinds of cybersecurity professionals and organizations can make the most of this tool. It lets you protect your organization against cybercriminals and threat actors in the most efficient manner.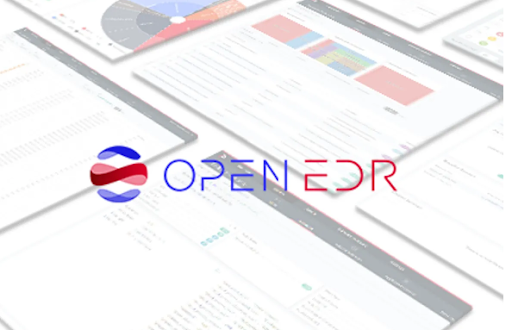 What's Unique About OpenEDR®, the top EDR solution provider?
Here are some unique features of this software:
Visibility and coverage: Your team can look into all the behavioral activities of physical and virtual endpoints from a single dashboard.
Threat Detection: Your team can quickly detect potential threats, both known and unknown malware, in this tool.
Incident Response: In case of suspicious activity, software isolates infected endpoints and remediates incidents quickly so malware won't spread anywhere in the network.
Management and reporting: Your team can manage all the endpoints and generate security health reports through them.
2. SentinelOne Singularity, the top EDR Vendors
It is one of the top-rated EDR Vendors that ensures the best endpoint protection. When you want to cope with new and emerging zero-day threats, it becomes an assistant to your in-house security team.
Enterprises searching for a solution that can grow with them and fit perfectly with their existing security stack can rely on Singularity. It is designed with a user-friendly interface. It is easy to deploy this program.
What's Unique About SentinelOne Singularity EDR, the best EDR solution provider?
Here are some unique features of this best endpoint protection solution:
SentinelOne Storyline: It becomes easy to deal with an incident by getting its complete story. Your team will know how an attack began, how it proceeded, and what it affected. Storylines are quite digestible and allow your security analyst to get threat context.
SentinelOne Hunter: Threat hunters and security operators can install a Chrome extension and send queries to SentinelOne Management Console.
SentinelOne Singularity: On one platform, you get features of both EPP and EDR.
3. CrowdStrike – Falcon Insight, the best EDR Vendors
Do you want to avoid endpoint performance impact on your system? In that case, Crowdstrike is a better option than other NGAV/EDR Vendors. You can level up your security posture through this tool. It is the most suitable option for a large organization searching for a comprehensive security solution. Besides, this software is super compatible with other security software and APIs
What's Unique About CrowdStrike EDR, the endpoint security vendor?
Here are some features that set this tool apart from other EDR Solutions
Threat Graph: When you employ cloud security, your team can identify potential threats. This graph unlocks trillions of security events so that team can detect malware effortlessly.
ZTA– Zero Trust Assessment makes it easy for your team to assess security events in real time. It's easy to look into the vulnerability of your system and

visualize the best endpoint security health effortlessly.

SOAR framework: you can get cloud-based orchestration automation and response framework. It lets you respond to threats automatically and become efficient in detecting and responding. Your team handles less work as most of the time; the response is fully automated. You can fully automate the response system to improve cybersecurity team productivity.
4. Malwarebytes EDR, the top EDR Vendors
Do you need solid next-generation antivirus (NGAV) alongside a reliable EDR agent? If yes, then you should opt for Malwarebytes Tool. It is suitable for small to medium-scale businesses with limited budgets and HR resources. Since the system is easy to install and manage, there is no learning curve.
What's Unique About Malwarebytes EDR?
Here are some features that set this solution apart from others:
Ransomware Rollback– If your organization is under a ransomware attack, this tool makes it easy for your company to resume all the damaged files and applications.
Detects fingerprinting attempts– This advanced tool can easily detect a fingerprint attack if a threat actor employs a fingerprint attack.
Web protection– Your team and remote employee can make the most of protected browsers.
Real-time file-less attack detection-Another plus of this best endpoint protection tool is that it helps you identify

file-less malware attacks, which are rising in the digital world.

Forensics tool for Windows– Your team can employ forensic and investigation tools to investigate an incident and attack.
Automated discovery and agent deployment– You can install an EDR agent on remote endpoints. The tool allows you to automate threat detection and response by defining the policies.
See Also