Cybersecurity today is not just limited to prevention. Cyberattacks have become a part of our world. So, enterprises must always be prepared to respond proactively to threat actors. An effective way of responding is through managed EDR or MDR solutions.
It is a solution that bridges the skills shortage that enterprises face and helps them improve their security posture. Read on to learn more about an MDR solution and how it benefits organizations.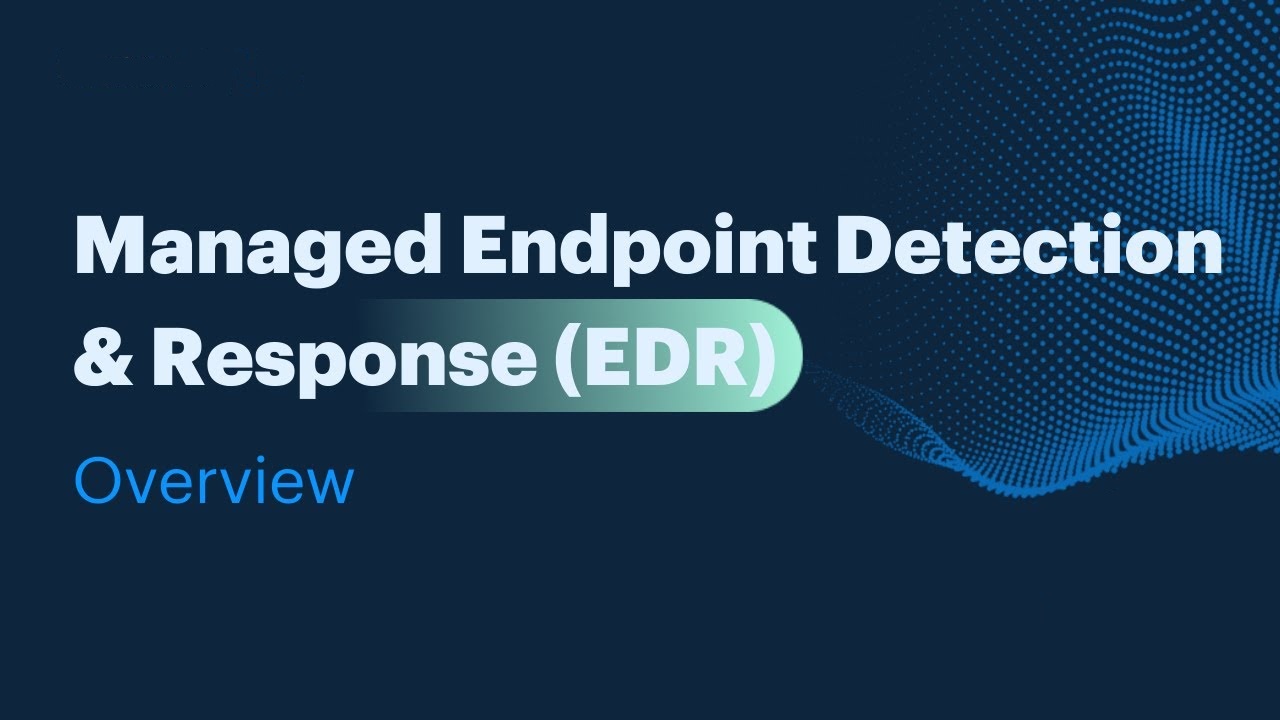 What Is
Managed EDR
Managed detection and response security denotes a cybersecurity service to secure your data and assets and improve your capacity to respond to threats. MDR focuses more on detecting threats and is deployed on the user's premises. 
A managed EDR security solution is a highly advanced 24/7 control. It consists of many security activities for businesses that cannot maintain their independent security operations center. 
Essentially, managed EDR is outsourced threat hunting by professionals who deeply understand your network and technology. 
The MDR team imparts knowledge and experience in different types of threats and ways of mitigating them. They also provide methods for your organization to achieve successful detection and automated response. This happens through the usage of robust EDR products.
MDR vs EDR – What's the Difference Between EDR and MDR?
EDR and MDR are critical detection and response tools. To know the difference between them, it's essential to understand these tools and their capabilities. 
EDR (Endpoint Detection Response)
EDR is a cybersecurity solution that tracks every endpoint activity. It uses advanced analytics to impart real-time visibility into the status of all endpoints. The solution identifies suspicious activity and alerts the relevant security personnel about it. It also provides ways to respond, halt the attack, and contain its spread. 
This cybersecurity solution has the following capabilities: 
Monitoring of endpoints 

Data search and examination

Threat hunting 

Alerts for suspicious activities

Detection of malicious activities 

Analysis of data 

Remediation suggestions to respond to the threat
MDR (Managed detection and response)
It's an outsourced security service that delegates network security to a group of people specializing in threat identification and response. MDR is a security-as-a-service offering that gives organizations all the tools to safeguard themselves against the sophisticated cyber threat landscape. 
A managed EDR has the following capabilities:
Ongoing monitoring 

Threat hunting 

A focus on alerts and threats 

Managed investigation 

Guided threat response 

Managed rectification 
EDR Vs Managed MDR – Which Is Right for You?
An EDR and managed EDR have many overlapping capabilities. But they are also quite distinct and cater to specific needs. To choose the right solution, evaluate your organization's current capabilities. 
State of your enterprise's in-house security talent
If your organization has adequate security personnel who can handle a substantial volume of incidents, EDR tools will be sufficient. But you may need MDR services if you need adequate security personnel or lack security expertise. 
IT Infrastructure   
What assets do you need to protect? If your organization majorly employs bring-your-own-device endpoints, an EDR solution won't suit you. In such a case, choose a security solution that addresses the actual needs of your enterprise.
 Presence of other existing solutions 
Assess your existing security solutions. For example, if there's already a powerful SOC solution in place, its functions will overlap with that of EDR and MDR. So, look into these solutions only if you want to replace the existing ones. 
The security expertise you need
An EDR solution assumes that your enterprise has the needed skills to use them effectively. It means that this solution is suitable only if your organization has good threat-hunting expertise. If this is untrue, choosing MDR service providers to manage your security infrastructure will be a good choice.
Benefits of Managed EDR Security Services for Your Organization
Outsourcing EDR management in the form of managed EDR Solution offers enterprises many opportunities. It not only helps you gain more protection and insights about security threats but also helps you attain cost savings. Here are the key advantages of an MDR.
Your organization's defenses are overseen by expert security analysts. It does away with the need to add more staff and resources. 

The organization gets comprehensive managed endpoint threat detection and response services. MDR facilitates improved detection of threats and imparts prolonged detection coverage.

MSSP (managed security service provider) security experts help companies save money by responding to attacks quickly. This limits damage and disruption in operation.

When your organization outsources to an MSSP, it also outsources the burden of management. The provider takes care of complicated accounting rules for your infrastructure, manages technical teams, and the task of maintenance and integration.

Managed EDR Security Services helps you get the overall picture of

the activities taking place in your organization. This is due to the information given on suspicious activities and the documentation of the attack processes.
 Conclusion – Managed EDR Solution
Do you know that 70% of successful security violations arise on endpoint devices? Leverage Xcitium's Open EDR, an open-source endpoint detection and response platform that continuously monitors and defends organizations against sophisticated threat actors and cybercriminals. Now you can secure the most confidential information stored on endpoints and the cloud. Gain extensive visibility with advanced endpoint management. Open EDR is one of the most powerful cybersecurity solutions that is free for all organizations. 
See Also: