More than 40 percent of ransomware attacks happened on businesses worldwide in 2022
The cost of security breaches has been increasing day by day. You need experts who monitor all your endpoints continuously and hunt threats actively. The problem is that human beings must monitor endpoints and attack surfaces 24/7.
You must rely on a security platform like EDR, and when you don't have in-house experts, your best bet to protect your organization is to rely on managed services.
It's time to understand what managed detection service is and how it benefits your organization in the long run.
What is Managed Endpoint Detection and Response? - Managed EDR
It is an endpoint protection service where you get the services of a security vendor. This service combines advanced Endpoint protection tools with human expertise to ensure that cybercriminals can't exploit vulnerabilities across your endpoints. Experts monitor your endpoint through advanced technology and hunt for threats proactively while making sure to prevent and respond to attacks in an efficient manner.
Benefits Managed Endpoint Detection and Response
Your organization can leverage this service to stay prepared
Reduce Impact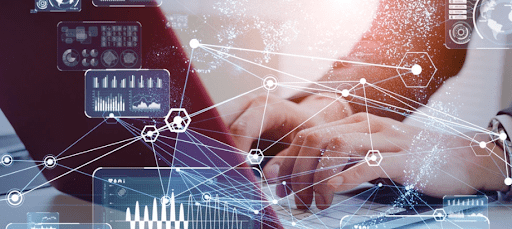 The biggest problem organization face today is hiring and training cybersecurity staff. Cyber threats are becoming quite advanced. If you don't have an expert analyst and engineers as your in-house team, you won't be able to prevent or reduce impact.
When you hire experts, you pay them a monthly salary and train them. It means you pay a high cost to retain an employee and ensure your organization stays protected.
Now you can eliminate the skill gap and this high cost of employee training through Managed Service provider. You can hire experts who monitor all the endpoints through EDR and ensure your organization doesn't face any ransomware.
A big plus of managed endpoint service is that it will reduce the time to detect and respond to a threat. With such a service, your team can spend more time on a complete investigation of an incident.
When you don't respond fast, an attack significantly impacts your network and overall system. Thankfully, Managed Endpoint Protection service will reduce this impact to a great extent.
Improve Security Posture
Another benefit of this service is that your system becomes more resilient against potential attacks because the team will optimize security configuration. Since experts monitor systems all the time, they can quickly identify vulnerabilities.
They can detect hidden threats inside your system and even some insider threats. You won't have to do much. Once vulnerabilities are identified, experts will patch them so that threat actors can't exploit them for any financial gain.
Guided Threat Response
What happens when an attack occurs on your system? Without any expert service, you don't need how to tackle an incident. But this situation completely changes when you have experienced analysts at your side.
They rely on the latest EDR technology, such as OpenEDR, and monitor the system. The system tries to find where vulnerabilities are present as soon as an attack happens. They run multiple scans and try to identify malware.
The analyst will readily kill a process or malware causing an issue and isolate the infected endpoint so that malware doesn't spread in the system.
When you get managed service, an analyst will review the system and guide your team in responding to an attack. What is the best response? As a result, you can prevent an attack from spreading system-wide.
Prioritize Risk
Every team struggles with a massive volume of security alerts. But when you have managed detection service on your side, your team doesn't overwhelm you with multiple alerts. Experts use EDR to prioritize alerts. They guide your team on what kind of attack to respond to first. They help you distinguish between false positives and actual threats. You can save your organization time, energy, and resources while establishing a solid defense.
Threat Hunting
No matter how advanced software you use to detect known and unknown malware, you still need human experts to look into the matter. Thereby, when you use managed detection system, your enterprise leverage the experience and skills of human analysts. Threat hunters will look into every threat and try to get full context by correlating data. They remain proactive in the threat-hunting approach.
Do you need Managed Endpoint Detection and Response?
If you have a skill gap in your cybersecurity team, you should go with managed detection service instead of hiring new staff and training them. You can rely on experts who will monitor your endpoint nonstop and protect them against advanced attacks. You don't have to worry about threats at all. It's because the skilled staff manages everything from detecting the threat to preventing it. Besides, they will also handle incident recovery if an attack happens.